Coffee Gear Appliances and Supplies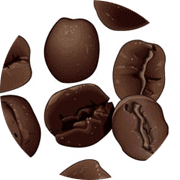 Get great discounts of Coffee Gear, you can grab amazing deals and big savings on coffee grinders, coffee pots, coffee supplies, coffee cup, saucers and sets. Best  for coffeehouses, delis, restaurants, bars, clubs and hotels. Perfect tools for making great brews, the high capacity coffee Turkish pots, also known as Ibrik, Cezve, Briki pot/ ibrikareor, are available in different materials copper, brass, nickel, zinc, hammered engraved nickel plated, all handmade in many sizes and designs.
At Olympic Trading, we offer high quality Coffee Pots, coffee grinders, coffee Supplies, coffee cups, cup & saucer sets, direct from trustworthy manufacturers to ensure competitive prices and guarantee the best deals every time!