Authentic, traditional, healthy products that are produced by small & large Greek organic and quality farming.
Alos Brand, Enarxis Dynamic Media Ltd. was established in July 1999 in Greece.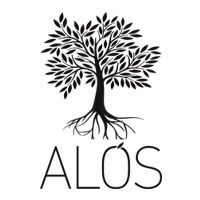 Since the beginning of 2009, the company's administration, drawing from its almost 20 years of experience in international trade, its strong connections with the Greek food products sector, the ever changing economic climate that commands for diversification and competitiveness, its strong cash reserves and state-of-the-art infrastructure has decided to strategically expand its international activities engaging in making the Greek Traditional Agricultural products accessible throughout the entire World.
Alos Brand, This endeavor is carried out under the "Enarxis Greek Food" division brand name, which is a registered trademark of Enarxis Dynamic Media.
O

ur vision is to make known throughout Europe and the rest of the world the authentic, traditional, healthy products that are produced by small & large Greek organic and quality farming. The Greek and Mediterranean model of healthy diet consists of ingredients very beneficial to the human health, such as extra virgin olive oil, olives, vegetables, fruits and wine and is low in fat and rich in nutrients. Furthermore, Greek cuisine includes ingredients such as rice, herbs, spices, fishes, pulses, honey and other traditional products which make it more exotic and delicious.
Among all products of the Greek land, carefully researched by our experienced food gurus, we have gathered the most significant choices to offer you. Our experienced team participates actively in every stage of the production with special tastings and testing. Alos Brand Quality Extra Virgin Olive Oil, Olives, Honey, Vinegar, Red & White Wine, Sauces & Marmalade's and traditional Bakery products are the best and foremost labels of our portfolio!
Our Marketing Offices Alos Brand are working with young and intelligent people, designing new services that will help your business boost sales. Graphic Designers are teamed up to create unique private label products with your own brand. Every product is carefully displayed in delicatessen stores, bio markets, restaurants & hotels, quality supermarkets and wholesaler distribution networks. Also, our R & D department is under procedures of creating a new line of innovative products based on Olive Oil and Greek Aromatic Vinegar, in very competitive prices with the brand name Hellenic Earth.
The first result of this procedure is the creation of our new brand high quality Premium Extra Virgin Olive Oil with the brand name "Alos Brand", which is rich in sterols and Omega 3 & 6 fatty acids and contains some innovations, as the printed glass bottle Neff type with patented dosimeter for recipes and QR Code on the bottle, as well as an extra small booklet with useful information.
Alos Brand towards fulfilling this vision, this new company division was established with a view to offer to its customers a great variety of Greek quality, traditional and organic food products at competitive prices and act as one-stop-shop for everything the Greek land has to offer. We personally get to know all our suppliers, visit their farms, taste their products and closely watch the processes and procedures they use for production, continuously building strong and sincere relationships.
Actually, we represent their products to the worldwide market and also we create new quality products for the needs of modern consumers!