Kurukahveci Mehmet Efendi Since 1871
Mehmet Efendi Since 1871 has approached coffee production as an art form, passing on the skills, knowledge, experience and intricacies of the craft from father to son and from master to apprentice.
In line with our mission to intr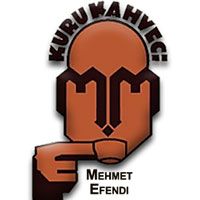 oduce future generations to Turkish Coffee – Turkey's gift to the world – Kurukahveci Mehmet Efendi aims to ensure that coffee lovers enjoy superior quality with each and every sip of their coffee.
Until the latter part of the 19th century, coffee beans were sold raw. They were roasted at home and then ground using hand-operated coffee mills. All this changed when Mehmet Efendi inherited his father Hasan Efendi's spice and green coffee bean shop.
Mehmet Efendi was born in 1857 in the Fatih region of Istanbul. Following his education at the Süleymaniye Medresesi (the school attached to the Süleymaniye Mosque complex), Mehmet Efendi began to work in his father's shop on Tahmis Sokak. Mehmet Efendi took over the family business in 1871 and began roasting raw coffee beans, grinding them in mortars and selling roasted and ready-ground Turkish Coffee to his customers. Soon, Tahmis Sokak was filled with the rich aroma of freshly roasted coffee. Thanks to Mehmet Efendi, coffee lovers were able to enjoy the convenience of buying ready roasted and ground coffee, and he soon became known as "Kurukahveci Mehmet Efendi", or Mehmet Efendi, vendor of roasted and ground coffee.
After Mehmet Efendi's death in 1931, the family business passed to his three sons: Hasan Selahattin Bey, Hulusi Bey and Ahmet Rıza Bey. The family formally took "Kurukahveci" as their last name in 1934. After Mehmet Efendi passed away, his eldest son Hasan Selahattin (1897-1944) recognized the importance of the international market and resolved to become active abroad. Thus, Turkish Coffee began to be promoted abroad as well as in the domestic market.
In line with the technological developments of the time, Hulusi Bey (1904-1934) introduced mass production and commissioned Zühtü Başar – one of the leading architects of the period – to design an Art Deco headquarters for the company on the site of the original family shop on Tahmis Sokak. This striking structure remains the company's headquarters to this day. In addition, the company began to package its roasted-ground coffee in parchment paper and to distribute these packages to groceries and corner stores all over the city via automobile. Thus, Kurukahveci Mehmet Efendi was responsible for another groundbreaking innovation in Turkey. The company also opened a branch on the famous thoroughfare of Istiklal Caddesi.
After the untimely death of Hulusi Bey, the company passed into the hands of Mehmet Efendi's youngest son, Ahmet Rıza Kurukahveci. Educated abroad, Ahmet Bey was in touch with global trends and developments, which inspired him to take steps to modernise the firm and, crucially, to invest in advertising. In 1933, he commissioned İhap Hulusi Bey, one of the leading graphic designers of the period, to design a logo for the company. This logo remains in use today. The company was also promoted through posters and calendars – revolutionary advertising media for the period. Kurukahveci Mehmet Efendi began to distribute coffee within the domestic market via the firm's own fleet of automobiles. Another branch was opened on Sahne Sokak, in the neighbourhood of Galatasaray.
Today Kurukahveci Mehmet Efendi is run by Mehmet Efendi's grandchildren who took over the company after the death of Ahmet Rıza Kurukahveci. After nearly a century, Mehmet Efendi's mortars were replaced by the latest coffee machinery. What began as a small family business on Tahmis Street in 1871 has now grown into a global brand.